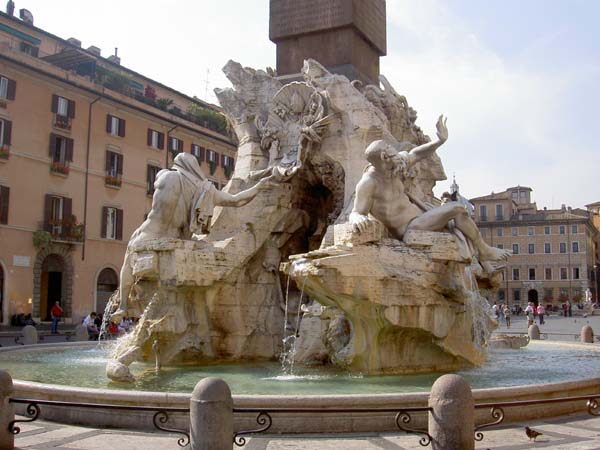 Rome_Bernini's Quattro Fiumi fountain, Piazza Navona. Some refer to this as his masterpiece
which it might be from a design standpoint, but for execution I'd go for any of the three statues
that Gary, Iris and I saw at the Borghese Gallery. A very determined and energetic David,
the amazingly lifelike Pluto and Proserpina, and the tour-de-force Apollo and Daphne where
the upper reaches of the statue are so thin as to be translucent, yet all one single piece of marble.